Thunderstruck Resources is a Canadian mining exploration company with highly prospective VMS and Precious Metals projects on the main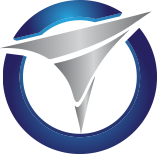 island of Viti Levu, Fiji. The Company provides investors with exposure to a diverse portfolio of assets rich in zinc, copper, silver and gold in a politically safe and stable jurisdiction.
Fiji
Fiji is located on the Pacific Ocean's Ring of Fire which contains many of the world's major gold and copper deposits. One of the most developed economies in the Pacific, Fiji is served by a mining-friendly government, and a reasonable royalty (5% gross profits) and tax structure (20% corporate).
Fiji is close to Asian markets and Viti Levu has excellent infrastructure including a deep water port and hydroelectric dam. There are several mining and exploration companies operating on the island.
Properties
Thunderstruck's Fijian property portfolio is on Viti Levu, the main island of Fiji.
The Company's two flagship properties are the Korokayiu and Nakoro zinc-copper discoveries. Both assets are the site of successful historic drilling by Anglo Pacific.
The Liwa Creek Gold Project is a high grade gold epithermal prospect that has returned encouraging surface work and trenching results.
The Rama Creek copper project is a large, low grade copper porphyry similar in structure to Newcrest's adjacent Namosi copper porphyry. Namosi is in the pre-feasibility stage of production and is located 20km from Rama Creek.
Thunderstruck trades on the Toronto Venture Exchange (TSX-V) under the symbol "AWE", and on the (OTC) under symbol "THURF".